Warrington Town Centre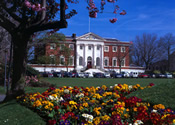 Warrington is a modern town with first-class shopping and leisure facilities, but it also has an Elizabethan-style mansion in beautiful parkland and a medieval manor house with a yew maze. The hometown of George Formby, Kerry Katona and Chris Evans has something for everyone.
Warrington is a large town located in Cheshire approximately 12 miles from Liverpool Airport and 20 miles from Manchester Airport. A Taxi Service from Warrington is available with 242 Taxi Cars who are based in Warrington. Special Airport rates are also available from 242 Taxi Cars along with a Minibus Service for hire with 242 Taxi Cars of Warrington.
Warrington is also home to the famous Rugby League Team also known as the Warrington Wolves. Access to the Warrington Wolves Stadium is easy and 242 Taxi Cars are available all over Warrington to take you to and from the Stadium during match days.